Welcome to La Terre Farms' online shop; we're so happy you're here! We can't wait to share with you beautiful creations from our Southern Mississippi family farm.
New for this holiday season, we have additional options for local pickup, delivery and shipping.
Each order is custom made just for you! It'll take us two - five days to create. We'll do our best to make it just as you want, but please keep in mind that Mother Nature has the last say when it comes to product availability.
We love pre-orders! This really helps with our planning. If you're able to, please order early so we can plan & gather accordingly.
When you check out, a calendar will popup asking when you'd like to receive your order. We'll do our very best to honor your request, but if there is a firm deadline for an event, please call us to let us know.
We offer FREE pickup at the farm in the Kiln on Tuesdays from 4pm - 7pm; otherwise you can pick up from the Hancock Farmers Market on Saturdays from 9am - 11:30am.
Local delivery (Kiln, Bay St Louis, Waveland, Diamondhead, Pass Christian) is free! Deliveries up to 25 miles from the farm (Slidell to Gulfport, up to Picayune) are $15.
We use three-day shipping with UPS or USPS to LA, MS, AL, FL, GA.
We want to work with you! If you're outside of these areas and unable to pick up, please give us a call and we'll do our best to accommodate. We occasionally make it to New Orleans, Jackson, and Ocean Springs and will do our best to meet you and/or deliver if we're able to tie several orders together. In this case, please call 228-369-4438 prior to ordering. Thank you!
Events at La Terre Farms
We love our farm and it brings us great joy to be able to share this special place with you! We're always adding new events; stay tuned!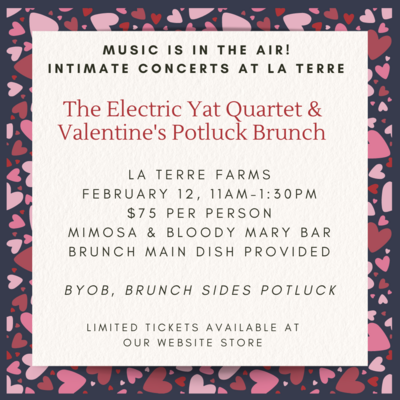 Valentine's Brunch & Concert - February 12th
Valentine's Brunch & Concert - February 12th
Music is the Air - Concerts at La Terre
Mardi Gras Accessories
Flapper styled headband with painted magnolia leaves
Gift Card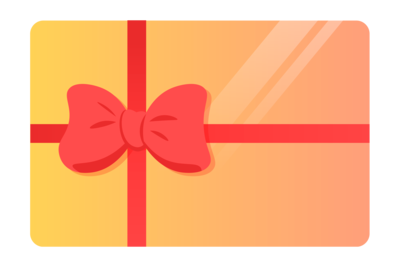 Gift card
Not sure what to get that special someone? Give a gift card to our online store and let them pick it out.